If you need to find the model name, serial number or other details about your Mac, you can quickly use About This Mac and System Information.
Use About This Mac
From the Apple menu  in the top-left corner of your screen, choose About This Mac. You should see an overview of your Mac, including its model name and serial number.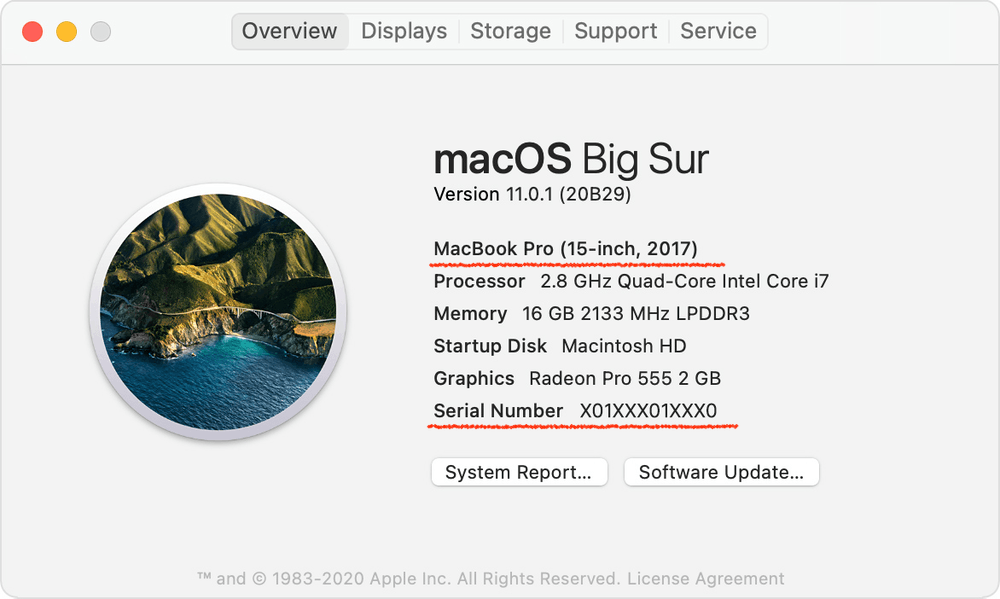 If you see a window like this, double-click the version number beneath "OS X" to display the serial number: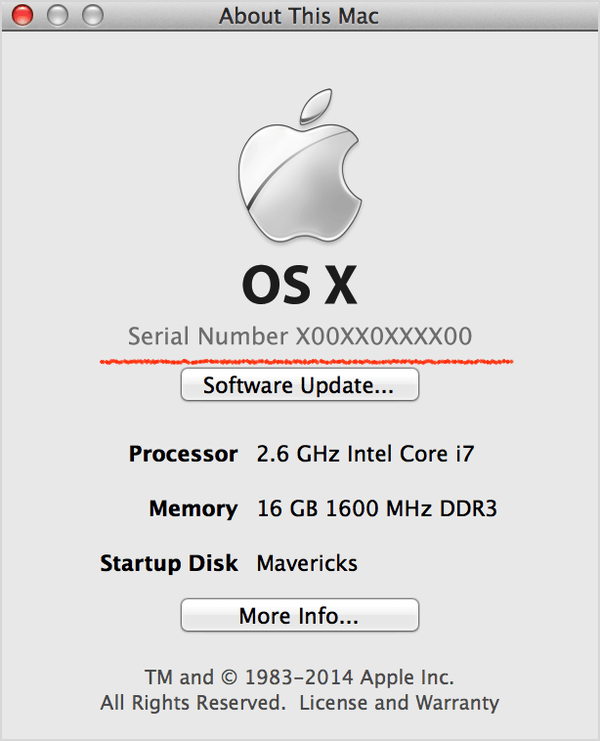 ---
Use System Information
The System Information app also displays your Mac model and serial number. Open the app, then select Hardware on the left-hand side of the System Information window. The model name and serial number appear on the right: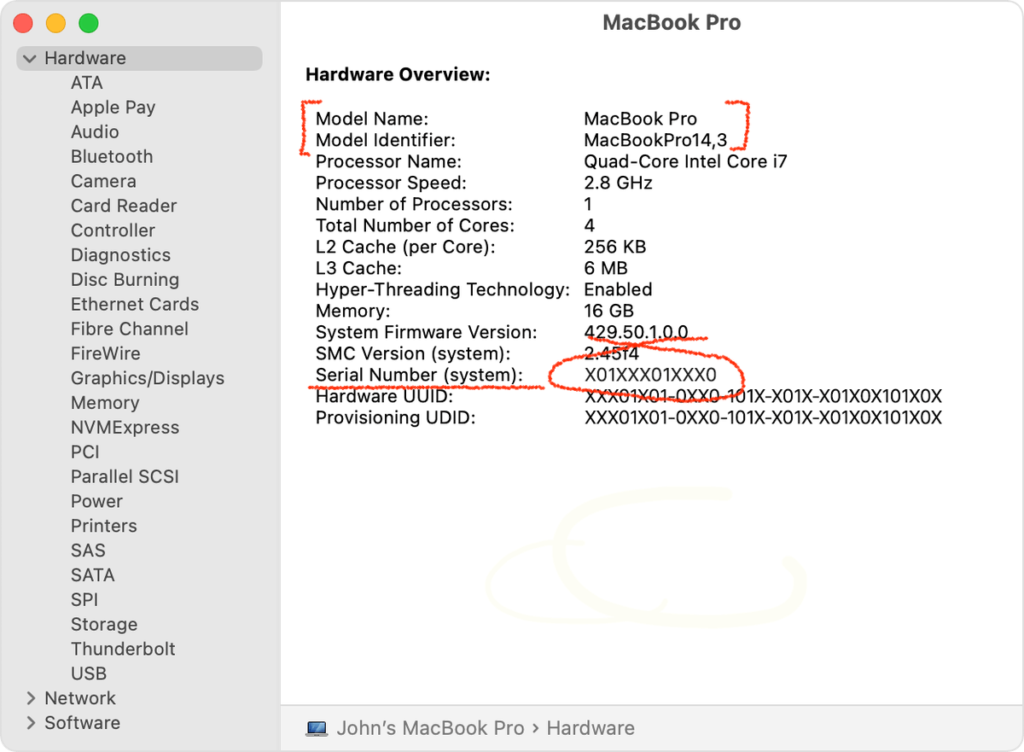 ---
Other ways of finding the information
Look on the outside of your Mac (on the bottom of Laptops, under the base of the stand on iMacs), or check the original packaging, receipt or invoice.
Sign in to your appleid.apple.com, then look for your Mac in the Devices section. If you see your Mac there, click its name, and you should also see the model name and serial number.
If you still need help, please contact me.